UNITEK 15m UltraPro HDMI 2.0 Fibre Active Optic Cable. OD 4.0mm. Zinc Alloy Connector. Max Res: [email protected] (3840x2160) HDR. ARC Audio Return Channel, DV Dolby Vision Compliant. Vision Compliant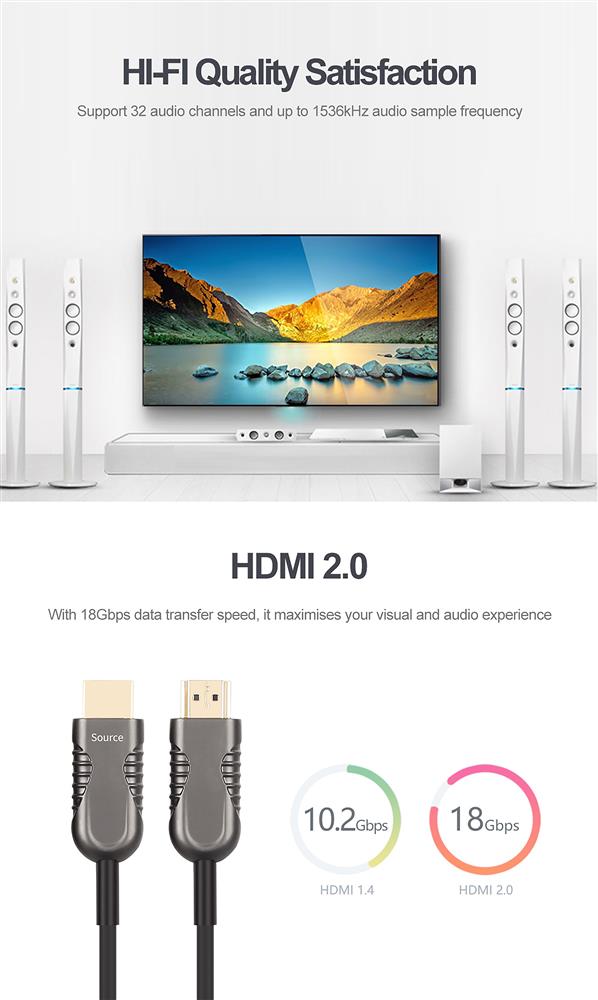 Features:
Design for ultra high definition display.
HDMI v2.0 specification, support 4K resolution.
Support VR and 3D display.
Support HDMI2.0a and HDMI2.0b.
Fiber cable is thinner and lighter than traditional copper cable.
No radiation, safe for everyone in the family.
High resistance against surrounding electro-magnetic interference.
Applicable for all HDMI supported devices.