UNITEK 1.8m USB-C to HDMI cable. Premium Audio Video UltraHD. Gold Plated Connectors. Supports Max Res up to [email protected] (4096X2160). Plug & Play. Grey Colour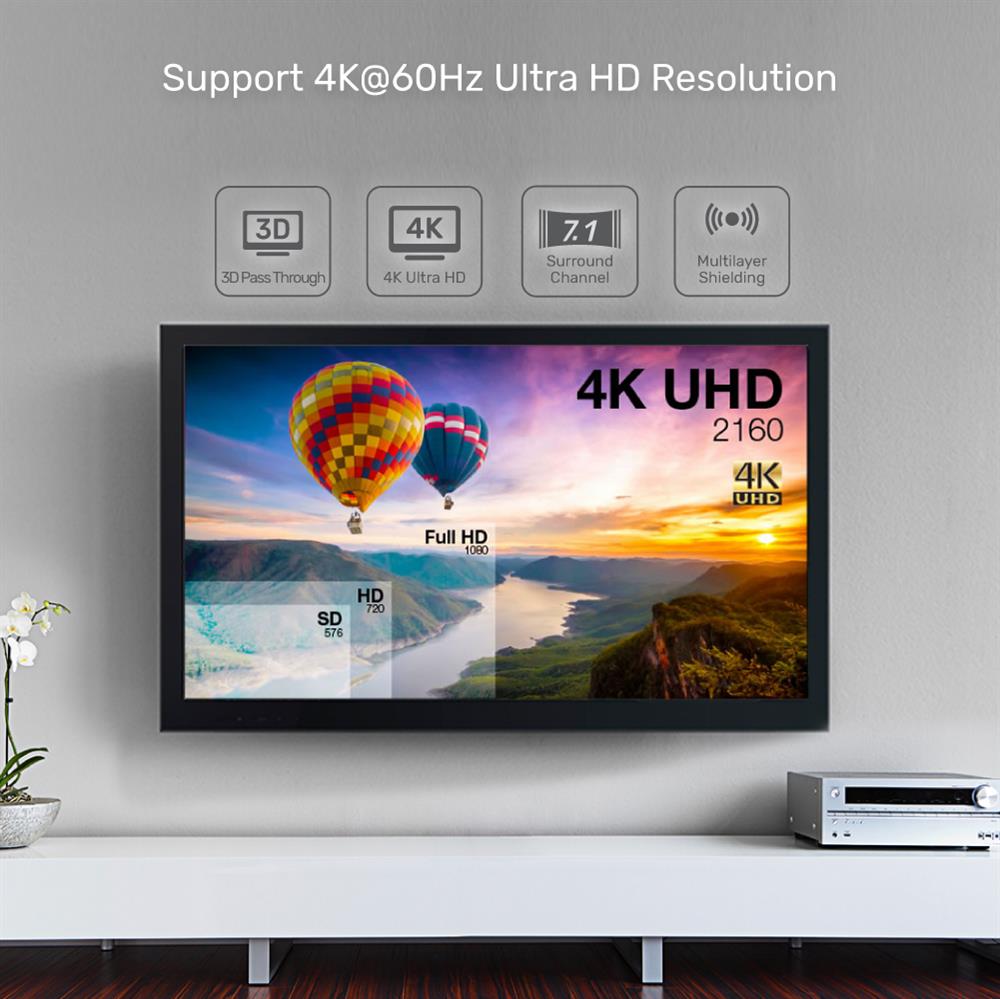 Features:
Support HDMI 2.0 with [email protected] high definition deep colour depths & sharp images output and a full range of digital multi-channel audio.
Support 3D video.
Support HDCP 1.4 and HDCP 2.2.
With the USB-C connector, this HDMI cable is suitable for new MacBook and all USB Type-C (with DisplayPort Alt Mode) equipped devices even smartphones.
Aluminium housing offers this cable a long-lasting lifetime.
With the thoughtful easy-grip design, for you to simply plug in and out.
Plug and play.