PROMATE Wireless In-Car FM Transmitter with Dual USB-A ports. Supports Handsfree. Playback from USB, MicroSD, or Flash Drive. Remote Control. LCD Display. Easy Plug-n-Play. Black Colour.
Change the way you listen to music and take calls with this multifunction FM transmitter. EzFM-2 features multiple connectivity options, including a USB flash drive and SD Card. The on-board navigation panel lets you control music flawlessly. The FM transmitter also boasts a smart LCD for added convenience. With USB charging port, charge your smartphone or tablet with ease while driving. EzFM-2 is indeed your car's perfect partner.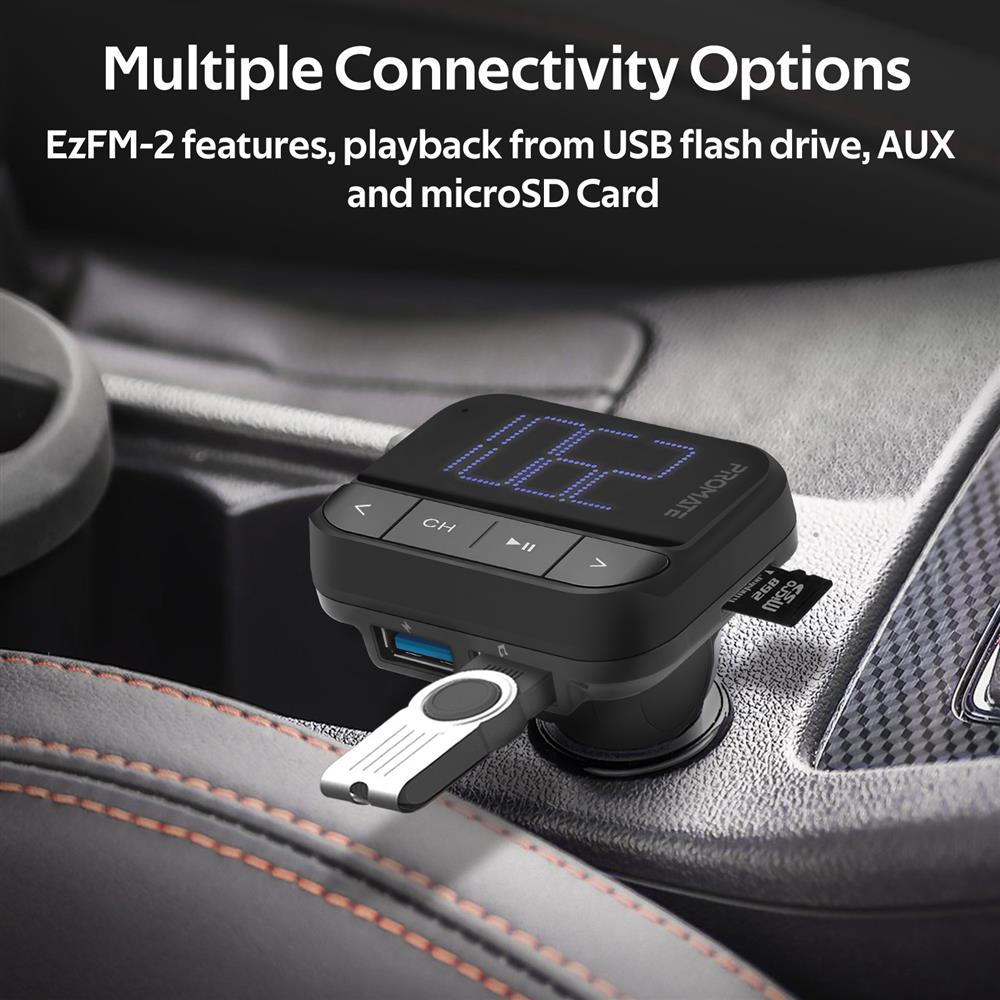 Features:
The FM transmitter features a smart LCD display with a glossy exterior that blends perfectly with your car's interior

Stream music and calls to your car's stereo with this multifunction FM transmitter.

USB charging port for all your charging needs.

EzFM-2 features, playback from USB flash drive and microSD Card.

Simply insert the FM transmitter into your car's charging slot, and you are ready to go.

EzFM-2 boasts onboard navigation controls so that you can control music with ease.